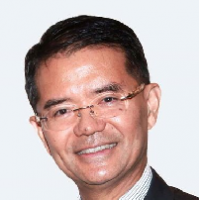 Richard serves as the Chairman of New Heritage Investments Limited, a Hong Kong based Family Investment Company of a Family Business Group which has a cornerstone investment in two HK listed pharmaceutical companies, VC funds with co-investments, a direct investment in an IoT business, and PE interests in real estate in the UK, USA, Hong Kong and Indonesia. An important focus was on establishing the nextgen's impact on the family business and his son Hampton's recruitment fulfilled a key succession planning phase. Being a co-founder of the Hong Kong Macau and Myanmar Chamber of Commerce & Industry also imparted insight into international chambers' interaction with the Hong Kong SAR Government and NGOs. Richard has a Bachelor of Science from the University of Newcastle Upon Tyne and two Masters Degrees from the Massachusetts Institute of Technology.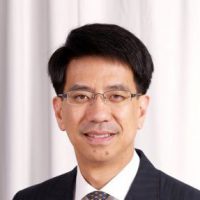 Paul Tao
MANAGING DIRECTOR
Paul is the Managing Director of New Heritage Investments Limited, his family investment company, and is responsible for their sustainable and impact portfolio and strategy. He also has a particular focus on helping entrepreneurs and innovators in the relatively early stages of their journeys who try to develop game-changing technologies for the community's benefit or healthcare sectors. Previously he was the Managing Director/CEO of New Heritage Holdings Ltd, a Hong Kong publicly listed property developer that pioneered private housing development in the Jiangsu region of China since 1993 for over 20 years, and in Beijing. Paul is a member of the Ashoka Support Network; the Sustainable Finance Initiative in Hong Kong; YPO Gold Hong Kong chapter; and a graduate of Cambridge University in law in 1988. He is a qualified lawyer and practised for several years in London and Hong Kong. He is also Executive Director of his family's philanthropic foundation which is registered in Hong Kong.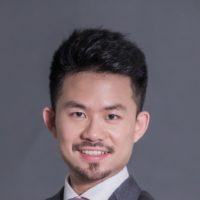 Hampton Tao
Investment Manager
Hampton serves as Investment Manager of Special Projects at New Heritage Investments Limited. Previously, he served as an Associate at Creative Ventures, an early stage deep tech venture capital firm, where his investment activities focused on the digital healthcare sector. He also worked as a Management Trainee at Ztore, an online grocery e-commerce company based in Hong Kong, where he assisted in fundraising and business development. Hampton has previously undertaken internships located in Singapore and Hong Kong, with an early stage VC fund and a publicly listed semiconductor equipment company respectively.
Hampton holds a Bachelor's and Master's Degree in Manufacturing Engineering from the University of Cambridge.